PRE-REGISTER BY AUGUST 17, 2018!
HOW IT WORKS:

Each activity requires a minimum number of people to participate in order to be confirmed.

You choose  one OR two (no more than two) activities by pre-registering using the button at the bottom of this page.
Activities are NOT available for sign up during the Symposium registration on Sunday, October 28, 2018
If minimums are met - the activity will be confirmed no later than August 31, 2018.
Final confirmation with an invoice will be emailed to you after August 31, 2018.
Once confirmed, the cancellation policy is as follows:
From 60 to 30 days prior - 50% cancel fee
From 31 to 15 days prior - 75% cancel fee
From 14 days to day of event - 100% nonrefundable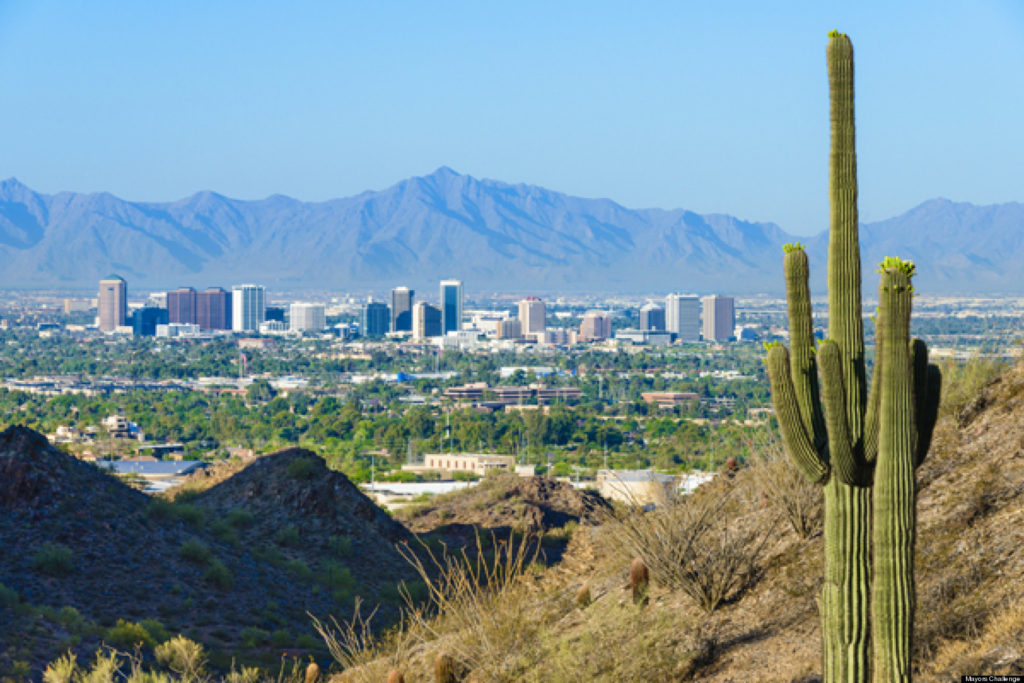 All Activities:
Take place on Monday, October 29, 2018
3 to 4 hours per activity
Round trip transportation included in the 3 to 4 hours
Outdoor activities will go rain or shine, so be prepared as instructed
Return before lunch at the Marriott or depart after lunch at the Marriott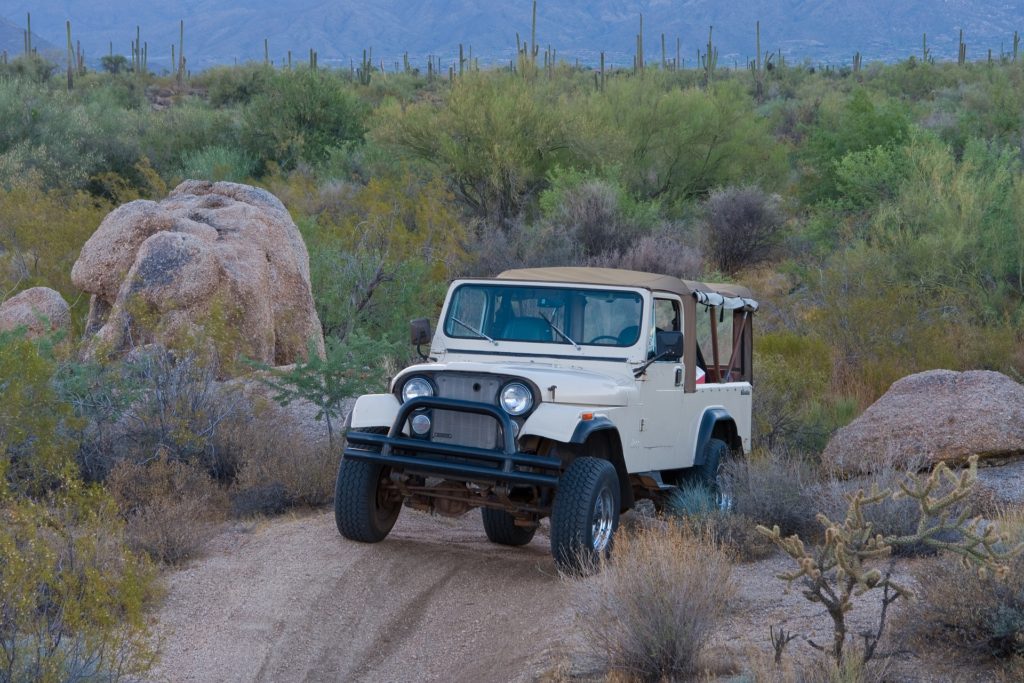 Activity 1 - Monday Morning 


Desert Off-Road Tour
4 Hours/5 Person Minimum Required
$192 per person

Enjoy this unique opportunity to explore the Sonoran Desert via four-wheel drive vehicles. Each off road vehicle is driven by an Arizona cowboy guide who will entertain and educate you with interesting and entertaining facts about the desert and the early settlers that called this rough wilderness home.

Among the many interesting topics discussed will be
- Native American use of desert plants and cacti in their everyday lives
- Plants used for medicinal purposes
- Desert plants used for direction
- Desert plants that can be used for food and water
- Desert survival technique of deer, coyote, javelina and other animals

We strongly suggest that guests wear comfortable, closed-toe walking shoes. Sunscreen, hat and camera are also. Children are welcome under the age of - same price - need to bring child seat???

Not recommended for pregnant women or those with back injuries.
Children need to be 2+ and those that require a car seat will need to supply their own.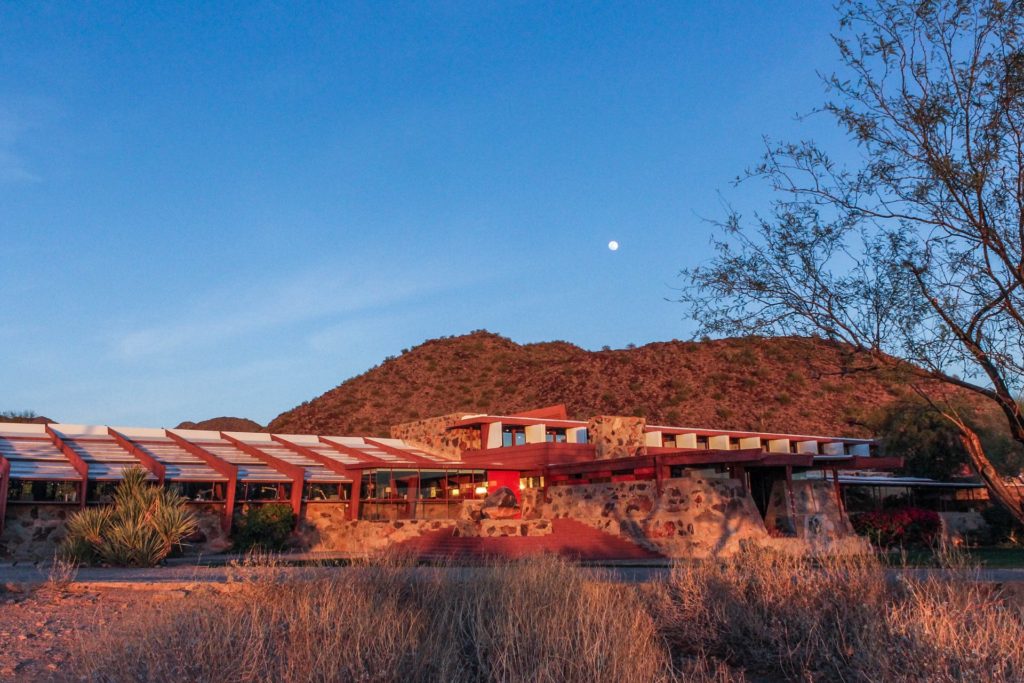 Activity 2 - Monday Morning 


Taliesin West Insights Tour
4 Hours/15 Person Minimum Required
$114 per person

In 1937, Frank Lloyd Wright created a remarkable set of buildings at the foothills of the McDowell Mountains. Taliesin West, set amidst 600 acres of Sonoran beauty in North Scottsdale, was Wright's personal winter residence and studio. It was also the home of the Taliesin Fellowship, a group of 23 young "disciples" who built the complex under Wright's direction. Long regarded by architectural critics as a masterpiece, the U.S. government declared Taliesin West a National Historic Landmark in 1987.

This guided tour gives an intimate and in-depth look at Taliesin West. In addition to the seminar theater, music pavilion, cabaret cinema, and Frank Lloyd Wright's private office, this tour includes a visit to the dramatic living room where you will sit in Wright-designed furniture and experience first-hand the drama of being a guest in Wright's famous living room.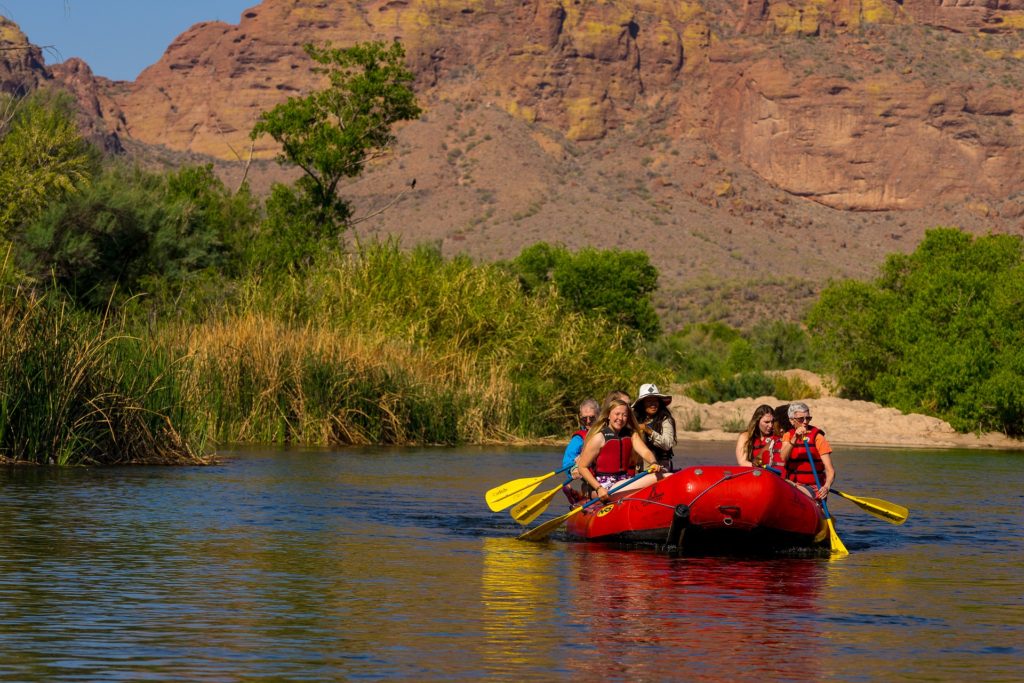 Activity 3 - Monday Afternoon


River Float
4 hours/15 Person Minimum Required
$220 per person

Take a scenic ride down the cool water of the Salt River and enjoy the beauty of the Arizona desert from a different perspective. During the float trip, your guide will explain the unique habitat of this riparian environment in the Sonoran Desert, the importance of the rivers in the ancient and contemporary settlements of the Valley, and the history and culture of the communities living on the river. Desert plants and animals seen along the way will also be discussed.

This is an enjoyable flat water float (class I-II) and life jackets will be provided and are required for added safety. Each inflatable raft holds eight to ten persons and is guided by an experienced professional rafting guide. Children are allowed as long they are at least 35 lbs and able to wear the safety devices.
Activity 4 - Monday Afternoon


Getting Crafty and Shopping
4 Hours/15 Person Minimum Required
$176 per person

Your group will be taken back to their own private studio where an instructor will provide instructions to create a likeness to the original masterpiece in the front of the class. As an artist, you will paint the same 16" x 20" canvas while adding your own flair with colors and shapes, resulting in a design uniquely your own. While your at it, enjoy a glass of wine or local brew to add to the creative juices!

Once your masterpiece is complete, enjoy an hour exploring High Street, an outdoor mall with shops and restaurants, before taking your transportation back to the resort. Guests are responsible for shipping their craft home.
PRE-REGISTER before August 17, 2018- CHOOSE 2 ACTIVITIES
Click the button to the right and complete your form to pre-register for two of these fun activities!